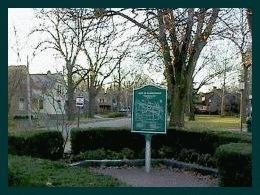 Dynamic - that's the Farmington/Farmington Hills area. While growing at a formidable pace, the area retains a sense of history and a hometown flavor.
Farmington is identified with older pleasant neighborhoods and an Historic District. Now 165 years old, this community continues to provide growth and opportunity through the redevelopment of commercial properties. It has an attractive downtown with nice shopping.
Farmington Hills popularity is visibly verifiable. With a tremendous amount of road reconstruction and new access to the expressways, with the acres of new houses and apartments under construction, and with the many new commercial developments in preparation, vitality is seen everywhere.
The residential areas of Farmington Hills follow in the tradition set in the early days. Subdivisions are built with tasteful architecture and the style that attracts the discerning home buyer today.
During the last decade the population of Farmington Hills increased by almost 30 percent to over 80,000 residents.
The many gleaming office buildings built within the last few years add a look of high-tech. There are now six industrial parks housing about 300 firms of national and international importance.
The Farmington Public School System is very pleased with its students' high accomplishments which statistics show hold up year after year. Eighty-eight percent of the students continue with higher education. Some will attend the Orchard Ridge campus of Oakland Community College located in the heart of the city.