Snow conditions, safety info, trail maps - all are available on the World Wide Web. This page is simply an introduction to a few of the many ski links.

A wider search of the Internet will turn up skiing sources from Austria to Australia, from Chile to France. There is no doubt that skiing is extremely popular, and the Web is the place to research every aspect of the subject.
Eastern Ski Info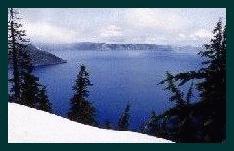 Mt. Snow - Vermont
Killington - Vermont
Waterville Valley - New Hampshire
Sugarloaf - Maine
Bromley - Vermont
Western Ski Info
Midwest Ski Info
Cross Country Skiing in the UP - Michigan
Ski Michigan
Northern Michigan Nordic Skiing Home Page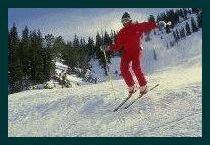 National
Snoweb - Reviews
Consummate Skiing List - Includes Everything
Magazines
Ski Magazine
Ski Racing
Snow Country
Associations
U.S. Ski Association
National Ski Patrol
Skier's Responsibility Code
There are elements of risk in skiing that common sense and personal awareness
can help reduce. Your safety will be directly affected by your judgment
Ski under control and in such a manner so that you can stop at any time or avoid other skiers or objects.

When passing or overtaking another skier you must avoid the skier below you.

You should not stop where you obstruct a trail or are not visible from above.

When entering a trail or starting a descent yield to other skiers.

Check your equipment daily - particularly your release bindings. All skiers must use devices while skiing to help prevent runaway skis. Runaway skis can be lethal whether on the trial of from falling from an aerial list. You have a responsibility to your fellow skiers to prevent injury to them.

You shall keep off posted trails and posted areas and observe all posted signs.

Follow instructions carefully when using ski lifts.

Please observe all posted "slow skiing areas".

Do not ski slopes too difficult for your ability.

Do not jump or perform "aerial" maneuvers.
These Links are provided for your convenience.
We don't necessarily endorse what you will find there.