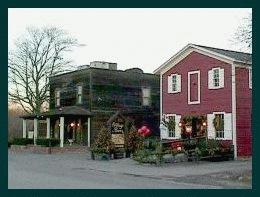 Charm fully expresses the true feeling of this tiny village - an upscale community with historic as well as a few striking, contemporary homes Franklin possesses enduring prestige. Downtown is at a bend and dip in the road with a handful of delightful clapboard buildings serving as the central shopping district. A cider mill, fenced properties with horse barns and a steepled Congregational church facing a commons are reminiscent of New England.
Annual pumpkin sales, Labor Day Art Fair and an old fashioned Christmas walk are well-attended events. The Franklin Historical Society and a branch of the Women's National Federation & Garden Association have active memberships.
Franklin is adjacent to the Birmingham, Bloomfield and Farmington areas, where there are excellent restaurants shopping, cultural centers and private schools.