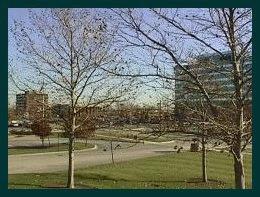 Troy, located 20 minutes north of Detroit and 30 miles north of Metro Detroit Airport, is corporate headquarters of Kmart and Ameritech Advertising. This city has over 10 million square feet of office space, 17 million square feet of industrial space and two successful malls which draw shoppers from all over the Detroit Metro Area.
The mix of new housing ranges from $100,000 to $600,000. The south end of the city has older homes in compact city blocks. These are close to the industrial parks and large shopping areas. The north end of the city has luxury homes of every description in beautiful park-like subdivisions.
Troy's Planned Neighborhood Development Program allows for subdivisions to protect the character and privacy of residential areas. Parks are constructed within each subdivision, wherever possible. Schools are located to minimize children's crossing busy streets. The estimated population is approximately 75,000.