People have flocked to West Bloomfield for many years. The original township included the cities of Keego Harbor, Sylvan Lake and the Village of Orchard Lake. These lake communities drew Detroiters to the 'outskirts' where they built summer cottages. Over the years those cottages have been torn down to allow for the building of beautiful to lavish homes including a $7 million residence on Pine Lake.
West Bloomfield has taken the lead to preserve its many environmental amenities and to maintain an excellent quality of development through its comprehensive planning process. The township adopted and implemented one of the first wetlands ordinances in the state at the local level.
There is no downtown to West Bloomfield, but there are ample, very good restaurants, service establishments and one-of-a-kind boutiques, galleries and shops.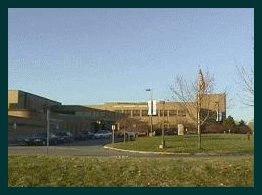 The Jewish Community Center, a facility on 132 acres, is an important area resource. The complex covers 200 000 square feet. Serving a combination of purposes the JCC is a recreational, educational and cultural establishment all under one roof.